Crew Tips: How to access and use the Gold Star Leaderboard
by Jennifer Chou, on August 13, 2020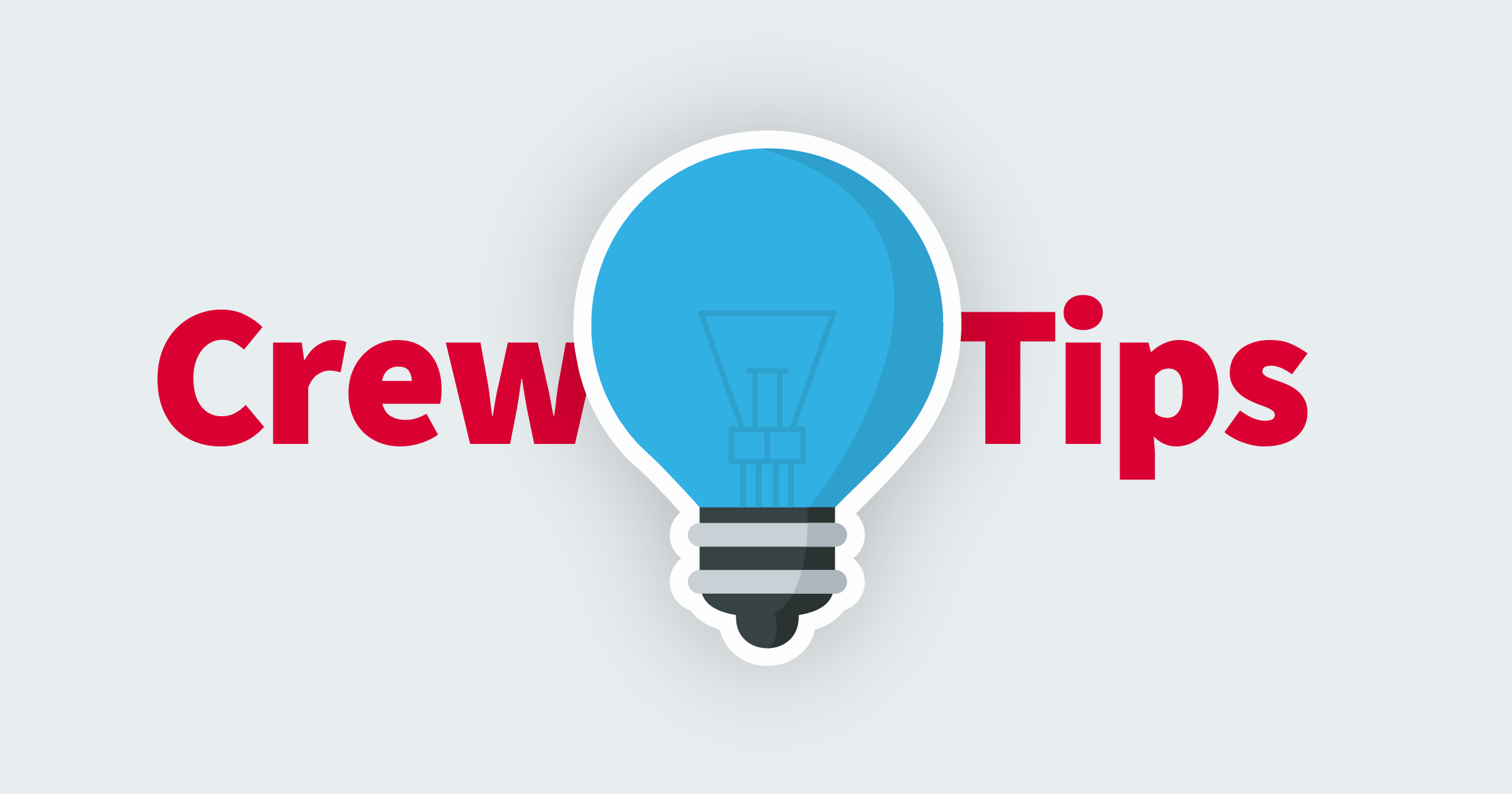 Welcome back to Crew Tips, a series that gives you best practices and simple steps for making the most out of your Crew app, on both Android and iOS. In our last installment, we focused on how to set up recurring Tasks, which is a particularly effective way to handle task management during COVID-19, as health and safety procedures are of utmost importance.
This week, we're focusing on how to use the Gold Star Leaderboard. Recognizing the hard work of your employees amidst the COVID-19 crisis may not seem as high a priority, but the truth is that it's never been more important. In case you missed it, we dug into the importance of Building a Recognition Culture in our latest Mastering Crew Enterprise webinar -- download the free replay now!
Crew's Gold Stars are an easy and effective way to publicly recognize team members for doing great work - and for demonstrating to the rest of the team what great work looks like. Available to all team members in the Crew app from the 'Coworkers' tab, the Gold Star Leaderboard shows you which team members are top performers - and encourages some healthy competition among the team.
Simply tap on the banner at the top that reads "View Your Rank" to see the current Gold Star rankings - across the current month, prior month and all time. Many Crew customers use the Leaderboard to help run and track contests, as well as to identify talent for promotions and open positions.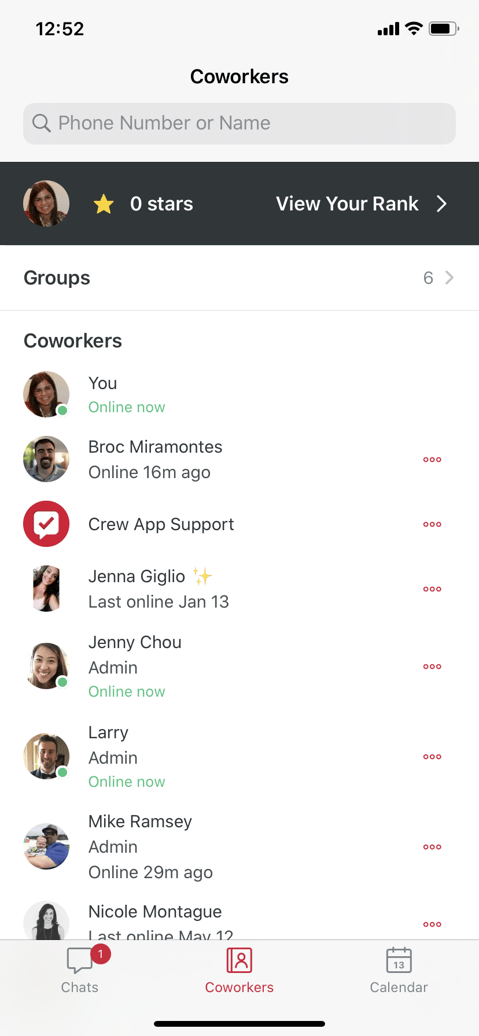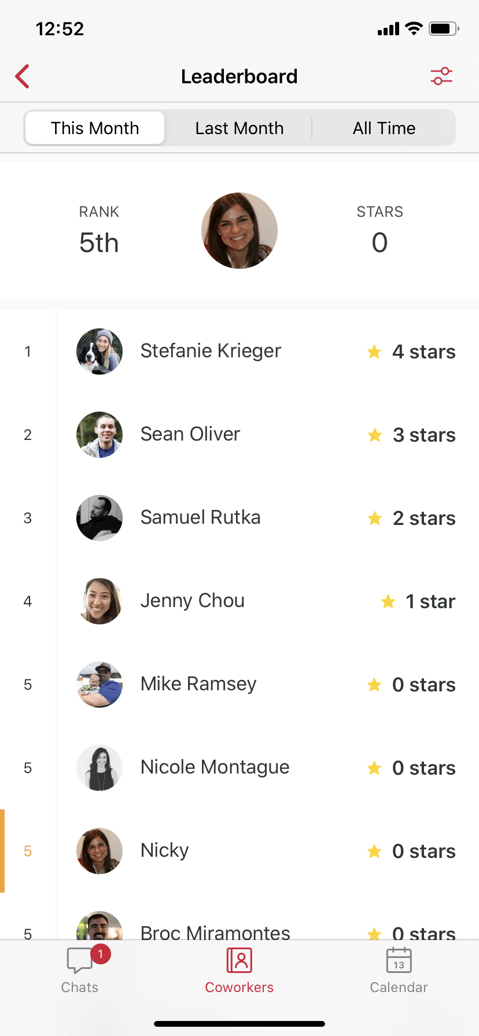 Note: The ability to further filter the Leaderboard is available to iOS and Command Center users by tapping on the icon in the upper right corner. This will allow you to filter the Leaderboard by Admins or Everyone.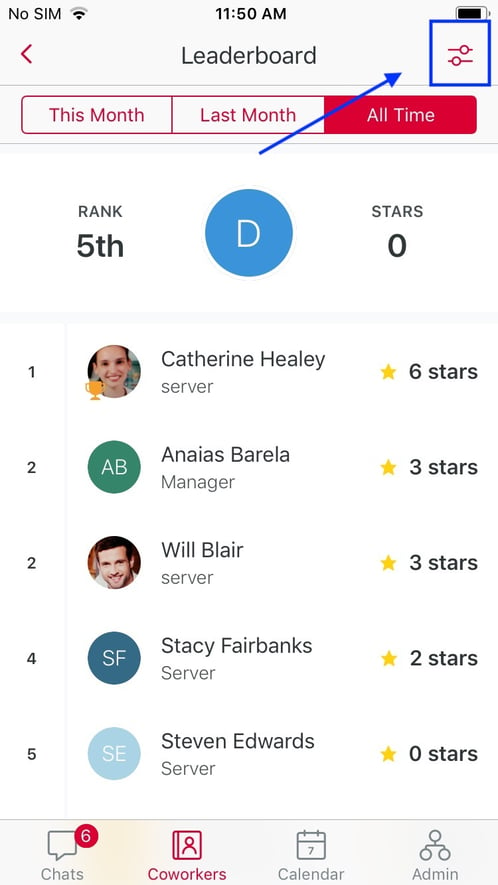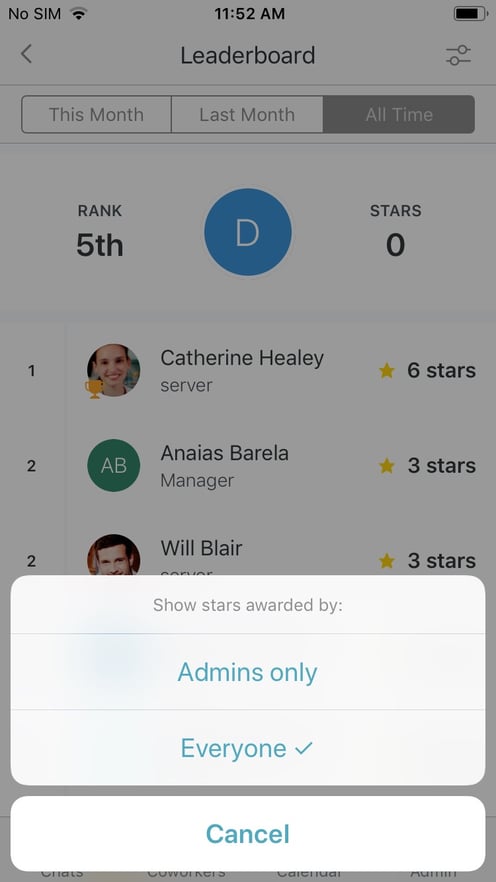 If there are other Crew features you'd like us to dig into here, let us know on Twitter, and in case you missed our last Crew COVID Tips, check it out: How to make recurring tasks?
:: READ MORE :: Motivating peak performance through friendly competition