Tactics for success in a COVID-19 world: Webinar recap
by Nicky Budd-Thanos, on July 31, 2020
In January of 2020, online grocery sales made up just 3% of total sales. At the time, the most optimistic of forecasts suggested that these numbers had the potential to climb to 20% by 2025. The reality: mere months later, COVID-19 would hit, and the retail industry would be forever changed. By May of this year, nearly 15% of all grocery orders are happening online - with no signs of slowing down or reverting.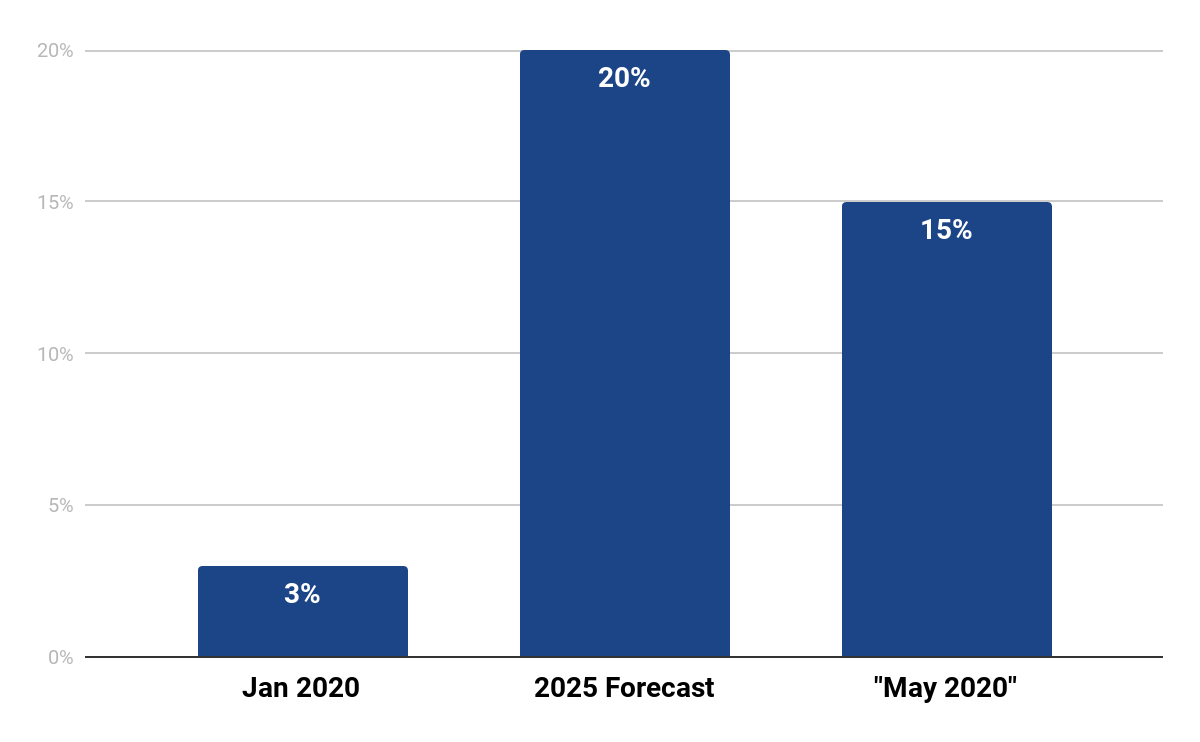 "According to our data, it would've taken between 4 and 6 years to get to the levels that we saw in May if the growth continued at the same levels it was at for the past few years." - Adobe Digital Index
Yesterday, Crew COO Scott Van Brunt was joined by Gary Hawkins, Founder & CEO of CART (Center for Advancing Retail & Technology), for a free webinar: Retail in the Age of COVID-19: Tactics for Success. Together, Scott and Gary explored the macro-level trends that were already transforming retail operations prior to COVID-19, as well as how the pandemic acted as an explosive accelerant, igniting the pace of these changes. Gary then drew on his lifetime of global experience in retail to dig into the micro-level implications and the four tactical strategies retail leaders can implement to keep pace with this new reality.
The first and most important tactic that Gary discussed was communication, with an emphasis on real-time capabilities. In a poll to the audience, it's clear that leaders agree:
62% of respondents said that real-time communication is the most critical activity that their businesses must get right to deal with COVID-19, and that better communication is the number one area of investment for their organizations.
To hear more from Gary about how critical it is to connect retail to new innovation and the other three tactics he deems critical in the wake of COVID-19, download the webinar replay and share with your team today!
For more from Gary, read our Q&A with him, on the biggest learnings operations leaders can take from COVID-19. To learn more about how Crew is supporting businesses directly affected by COVID-19, click here.
READ MORE: Go deeper on Scott's take on the transformation COVID-19 has wrought in his blog post: 100 Days in: How COVID brought us a decade into the future