What's New ~ Voice Calls, Mentions & More!
by Crew, on May 31, 2018
Here at Crew we're constantly working to make our product better for the thousands of frontline teams who rely on it day in and day out. Crew is all about simplifying team management and communications, and to accomplish this, we have a relentless focus on adding features that will make things easier for managers, admins and team members.

Here's a quick recap of the enhancements we've made to Crew over the past month:

Crew Calls: Managers and their teams can now communicate securely and easily with voice calls—as well as with text messages—to instantly connect, without having to share phone numbers or use personal calling-plan minutes. Once an admin enables Crew Calls, teams on our latest iOS and Android versions* can place calls directly from Crew's Coworkers tab.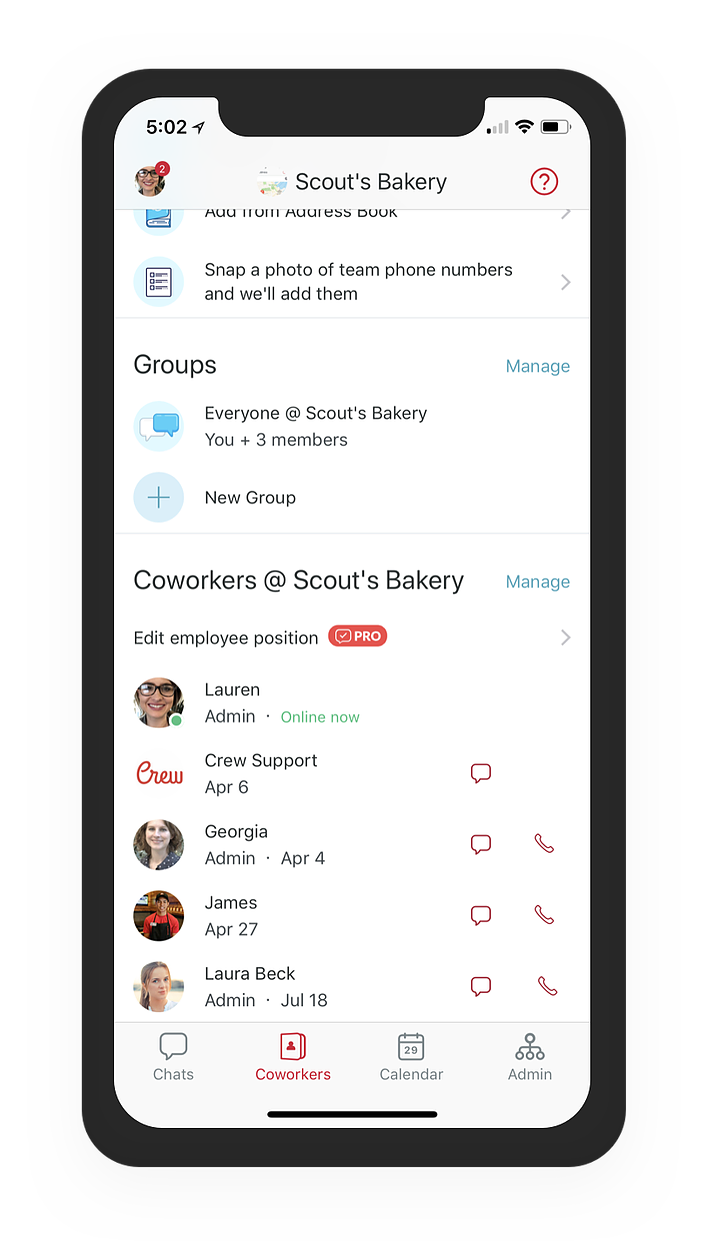 Simply tap the red phone icon next to the person you want to call and that's it! If the receiver doesn't answer or hasn't enabled their device's microphone, they'll see a missed call in a 1:1 chat with you. All Crew subscribers receive 30 free calling minutes (per organization per month), and admins can purchase additional minutes for the team at any time.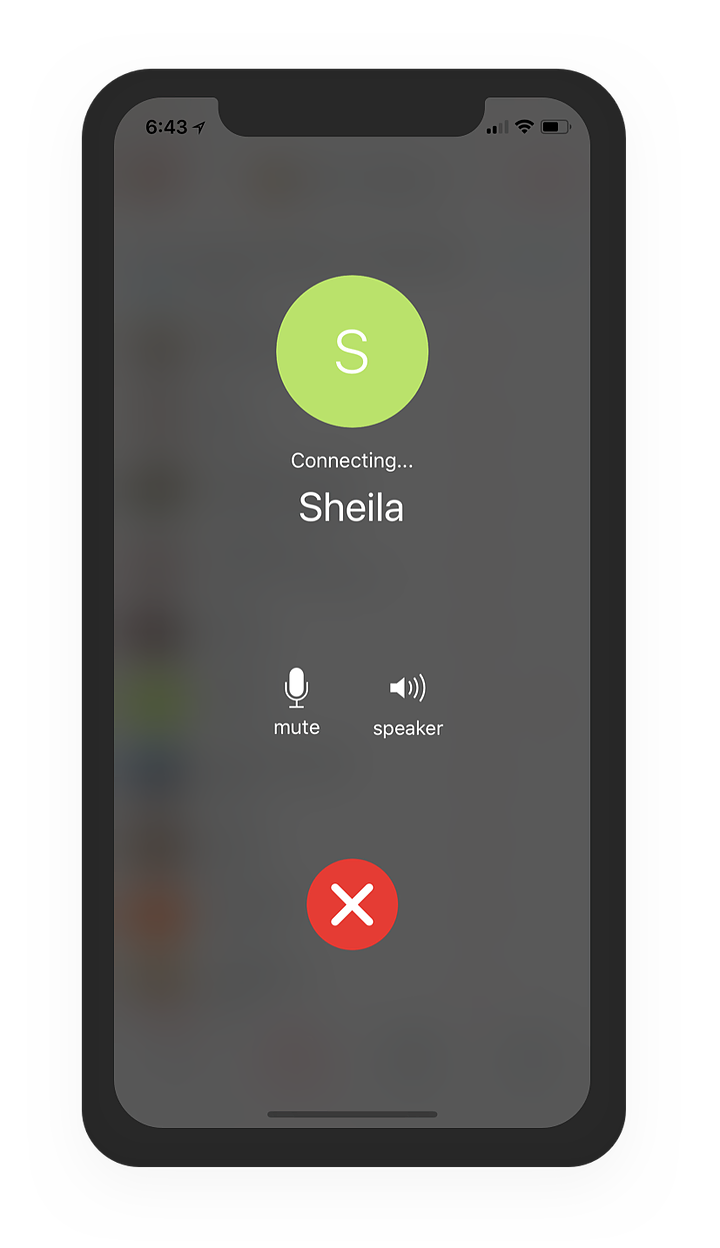 @mentions & GIFs: Sometimes you need to call attention to another member of your team—maybe you want to celebrate a great customer review they received, or ask if they're available to swap shifts. Now, just @mention their name in any Crew message or post, and they'll be notified right away through a push notification. In addition, we've added eye-catching GIFs to our chat, so you can have fun with your team and enjoy even more ways ways to connect and express yourself.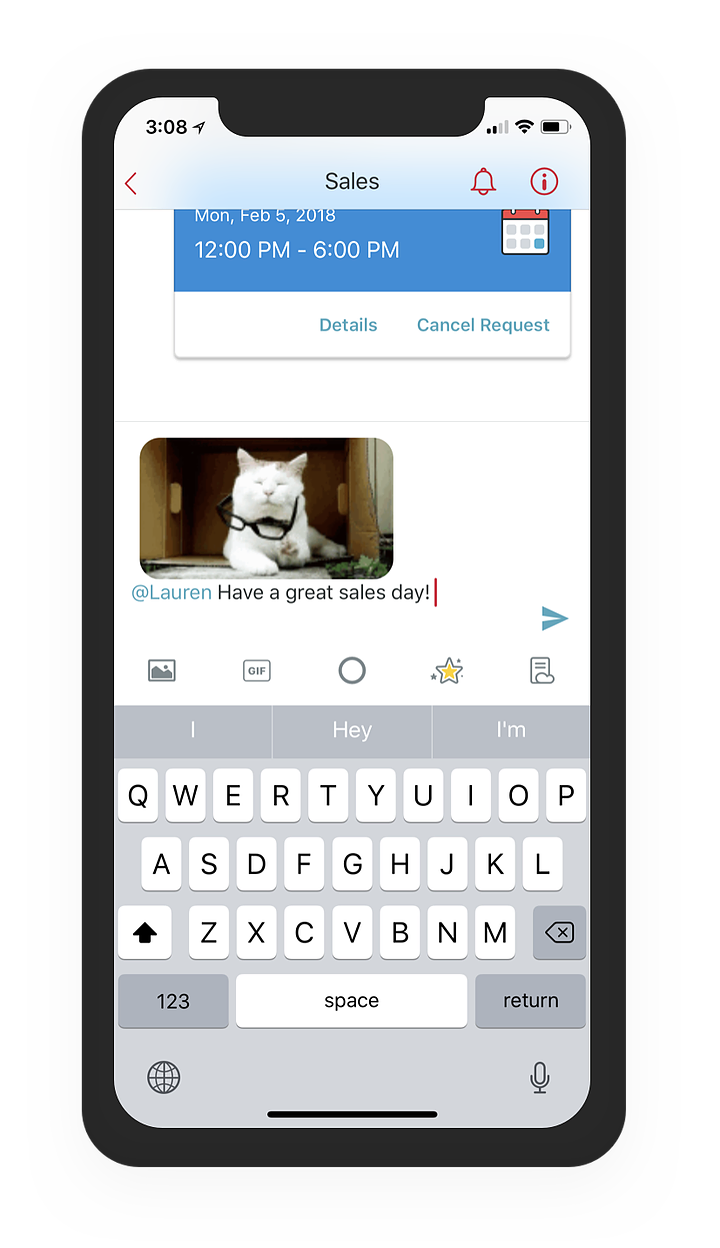 Document Scanner: We've also rolled out a simpler way for our iOS users** to scan and upload important team files, such as employee manuals, benefit documents, procedures and more. Managers can go to Crew's Team Files, and click on "scan documents." Their materials will then be immediately available for handy reference, and everyone in the organization will receive a message (e.g. "Danny uploaded a new vacation policy") in their Chats tab, letting them know that the new document is available to view.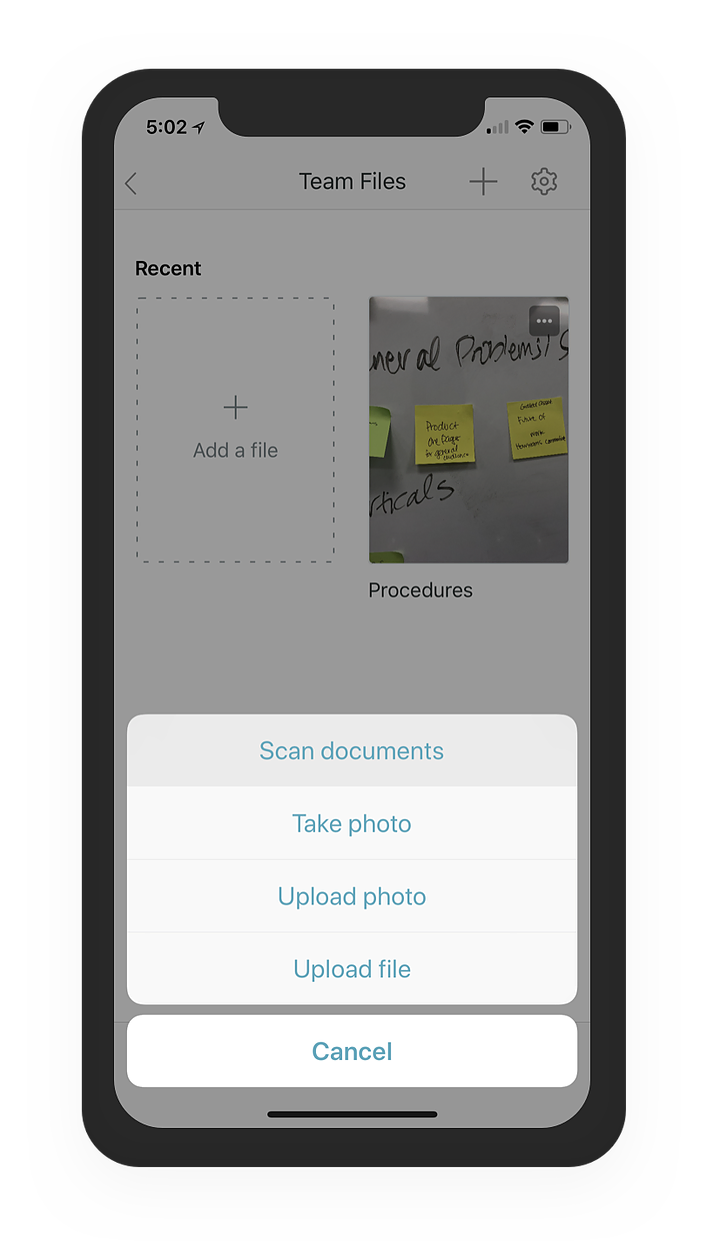 We hope these updates make using Crew even better for your team. We also love hearing from you about new features as well as feedback so please don't hesitate to reach out to our product team at feedback@crewapp.com, and stay tuned for more to come!

* Note: Crew Calls are available in Crew v6.0 on Android and Crew v6.1 on iOS. Crew Calls supports iOS 10 and and above, and all versions of Android. If a user is not on the most recent version of the Crew app, the phone icon next to their name will be greyed out and you won't be able to place the call.

** Note: Crew's document scanner requires iOS 11.3 or above.