by Jeremy Reiss, on January 28, 2019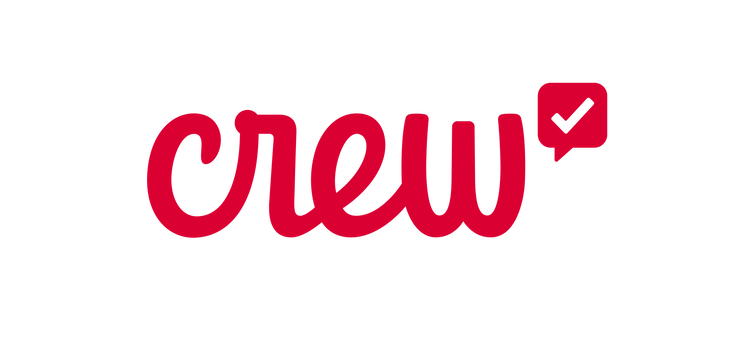 As Crew takes new steps in the new year, our image needed an upgrade. We're excited to announce Crew's new and improved logo.

Crew's CEO, Danny Leffel, designed our first logo using a friendly lowercase script to mirror the company's approachability and emphasis on personal connection. It's been touched up over the years and has served the company well. But as Crew grows, our image needs to keep pace and evolve with us.


L - Original Crew logo, R - Most recent logo

Crew is a startup so it's important for us to make wise decisions in how we're allocating time and money. The rebranding process can normally be time-consuming and expensive, so our goal became clear: simply refine and improve the logo while maintaining its friendly personality.

The result is still a lowercase script but now with all four letters flowing smoothly together. We moved the logomark (checkmark inside the speech bubble) to a secondary role to place more visual emphasis on the custom script since it's the more unique and human element.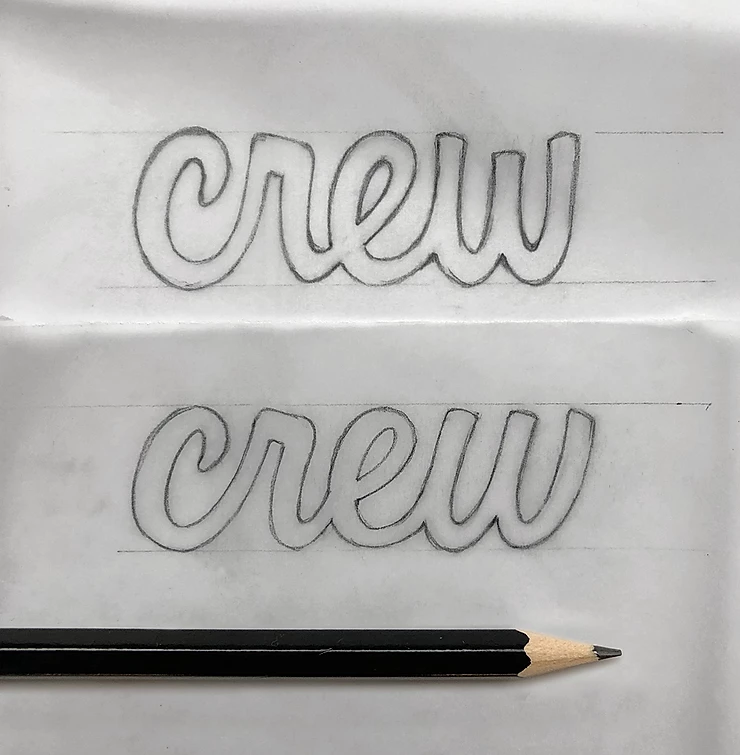 The creative process started with tracing paper & pencil.


In addition to the logo, we're also excited to launch a new website. We completely overhauled our site in a little over two weeks using Wix and moved away from a hard-to-use Wordpress. This change better aligns our product marketing and allows us to update quicker and share our customer success stories easier.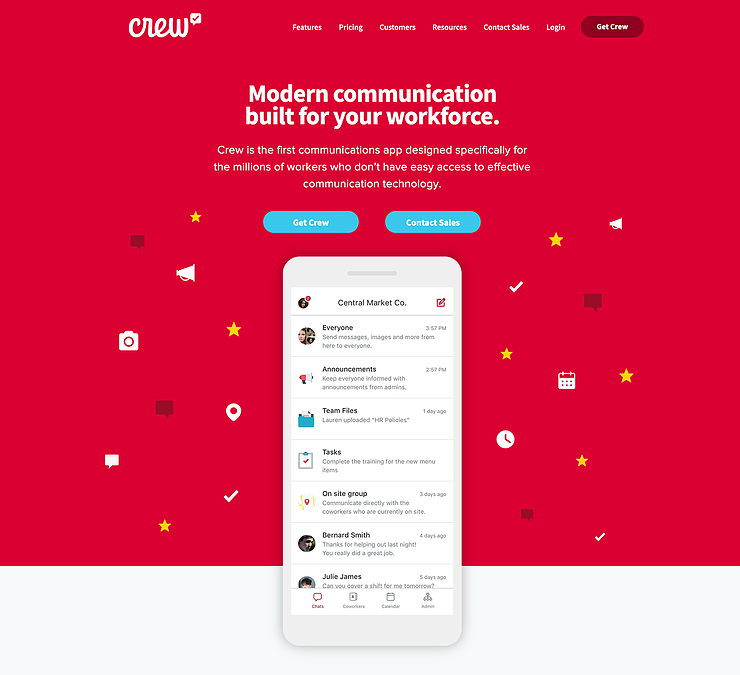 If you're interested in viewing more of our design team updates, follow us on our Dribbble page. We'll be posting more as we continue to improve our brand identity and launch new product features.

And if you know any talented folks, we're hiring!