by Broc Miramontes, on April 1, 2019
We're kicking off this week with an exciting new version of Crew, packed with some of your top requested customer features. Today's update brings new functionality, building on the big updates to the Command Center we announced two weeks ago.

Updating to Crew v7.0 will on the App Store and Google Play will equip you and your team with the following new features: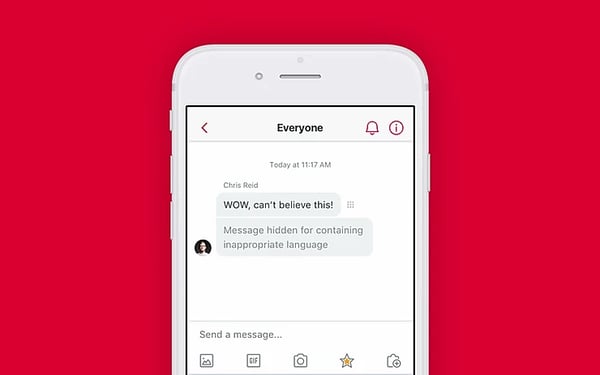 Profanity Blocking – Crew can now block posts that contain profanity in order to help you minimize the HR impact from these types of policy violations. Your Crew Pro or Crew Enterprise admin simply needs to activate this setting for each org in their admin tab, and our app will automatically hide any group or private messages sent with inappropriate language. This feature is currently in limited release; please try it out and share your feedback so we can continue fine-tuning our approach.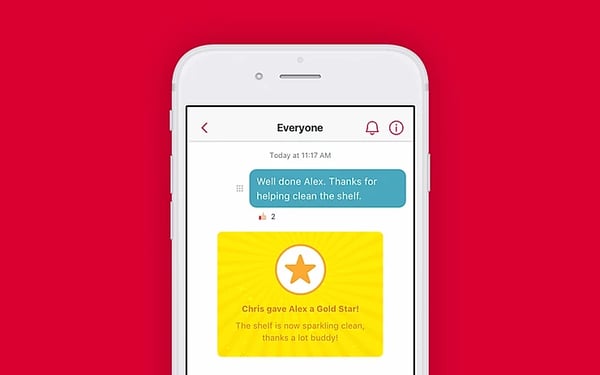 Gold Star Descriptions – We're making Crew's popular Gold Stars better by bringing award descriptions to our mobile app. With today's update, anyone giving out Gold Stars can add reasons directly from their phone. This way, you're not only recognizing things like great service or helpful shift coverage, but explaining why that person deserves the award so other teammates are encouraged to emulate stellar performance.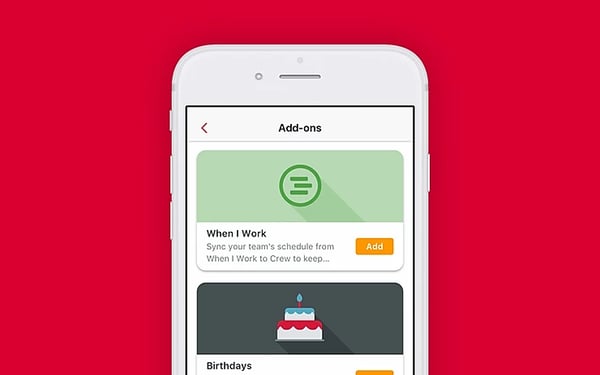 New Scheduling and Payroll Integrations – If your enterprise uses When I Work or Paychex, we're streamlining related tasks by integrating these tools directly into the Crew app. For example, you can sync Crew with When I Work so that when managers publish schedules in their scheduling software, Crew automatically sends them to employees, as well as reminders two hours before each shift. In addition, our upcoming payroll integration with Paychex will keep your roster of employees current in Crew.

Be sure to update your app to v7.0 in the Apple Store or on Google Play to enjoy these latest improvements, and stay tuned for more enhancements to our solutions in the months to come.

These updates are available starting now to some users and will be rolling out to all users over the coming week or two, so keep an eye out!