Crew Tips: How do I request time off on Crew?
by Samuel Rutka, on June 13, 2019
Welcome back to Crew Tips, a weekly series that gives you best practices and simple steps for making the most out of your Crew app, on both Android and iOS. Last week, we closed out our mini series on Tasks with how to customize a Task on Crew. In case you missed it, we also went over how to create a Task on Crew.

This week, we're covering an important topic as the summer months roll in: how to request time off on Crew. With the 4th of July only three weeks away (!!), let's dig into how to make sure you're keeping your team in the loop and making the most of your summer:

1. Click into the 'Calendar' tab along the bottom of the app and make sure that you've selected the 'Personal' tab along the top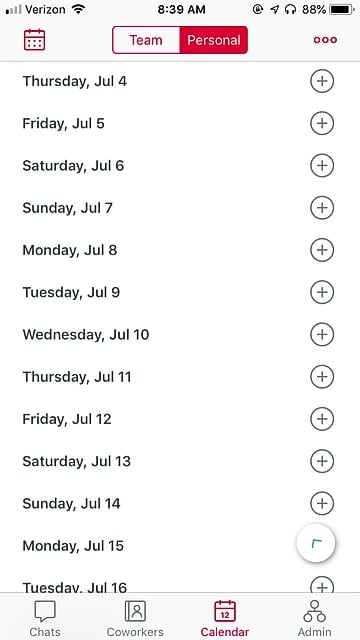 2. Find the date you wish to take off and tap on the '+' next to it. You'll see a list of options for that date pop up, including 'Request Time Off' - tap on that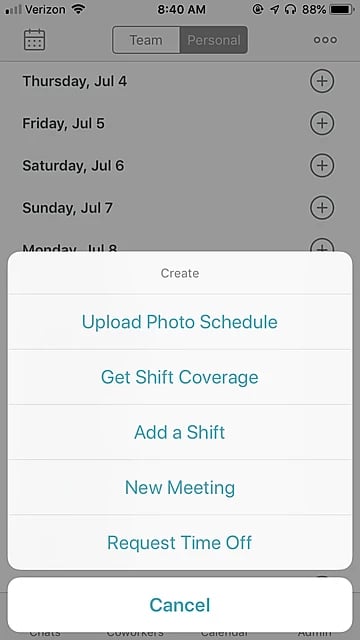 3. Fill out the 'Start date' and 'End date' for your time off and tap on 'Save' in the upper right corner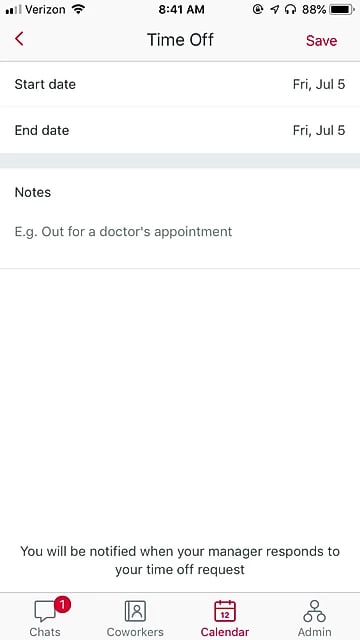 4. Your Admin will reply to your request and you will be notified of whether or not your time off has been approved

Your request will appear in your schedule on the (first) day of your proposed time off as 'Pending' or 'Awaiting Approval'. If you need to cancel your request, tap on the request message from inside your Chats tab. You can also make changes or revisit the Details from the "Time Off" block in your Calendar tab.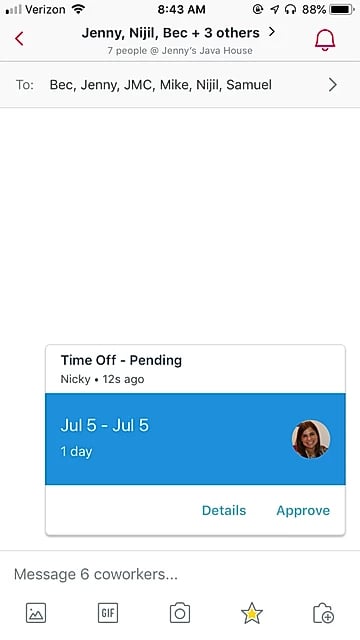 Once approved, it's a good time to alert your coworkers that you have an open shift that needs covering.

Note for Team Members: If you don't see the option to request time off your Admin has disabled that feature.

Note for Admins: All of your Organization's Admins will get all time off–request notifications on their Chats screens, so any conversations about the details of the request—dates, need for coverage, etc.—can happen within that group. Any Admin can approve a request, and all other Admins will see that it's been done and who approved it.

Approved time off will also appear under the team member's name on the "Assign Shift" screen when you're creating a new shift, so the info you need as always right there when you need it.

What else would you like to learn about? Let us know on Twitter using #CrewTips!

READ MORE :: In case you missed last week's post and wanted to share it with your team, check it out here: How do I customize a Task on Crew?