Crew Tips: How do I use Reactions on Crew?
by Jennifer Chou, on June 20, 2019
Welcome back to Crew Tips, a weekly series that gives you best practices and simple steps for making the most out of your Crew app, on both Android and iOS. Last week, we prepped for the summer holidays with a post on how to request time off using Crew. If you and your team could use some help with your time-off policy, check out our 9 tips on how to make your policy successful for everyone.

This week, we're looking at how to use Reactions on Crew. By now, we're sure you know that you can respond to your team members' messages with an assortment of Reaction icons. To open this functionality, simply tap the message itself or on the cluster of dots next to it.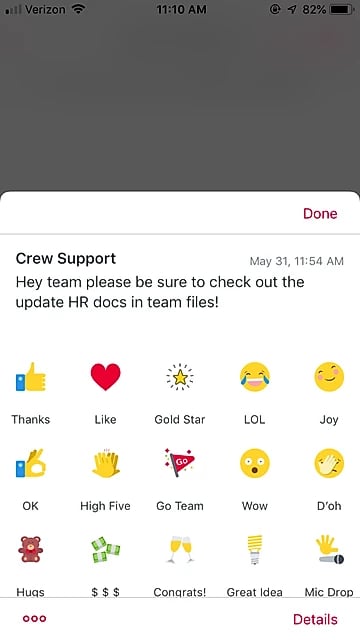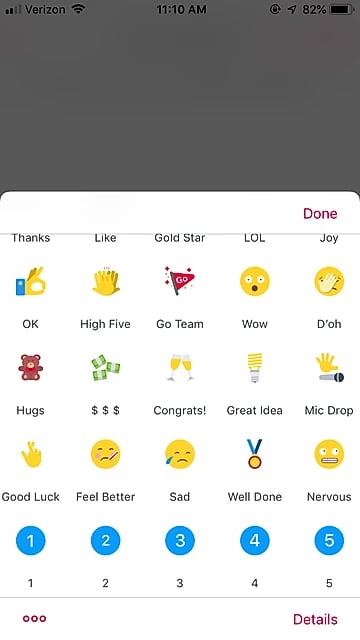 Scroll through the menu to choose from 20 different Quick Reply icons—including Gold Star. Since they don't trigger group-wide notifications like a typed text message would, these are great for cutting down on unnecessary chatter and distractions. On the other hand, each typed response will be alert everyone on the message thread—which could be every team member in that organization.

Tap any of your own messages in a Chats thread to go directly to the message's Details screen. From there you can tap "Reactions" to see which of your readers left which Reaction icons.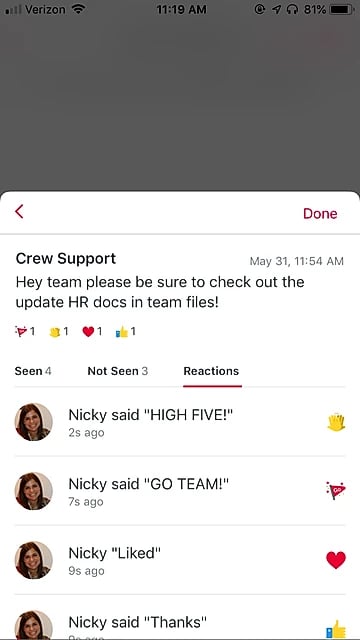 What's your favorite Reaction to send?

What else would you like to learn about? Let us know on Twitter using #CrewTips!

READ MORE :: In case you missed last week's post and wanted to share it with your team, check it out here: How do I request time off on Crew?