Crew Tips: How do I know if people are reading my messages?
by Samuel Rutka, on May 16, 2019
Welcome back to Crew Tips, a weekly series that gives you best practices and simple steps for making the most out of your Crew app, on both Android and iOS. Last week, we covered how to add birthdays to Crew, a great way to recognize and celebrate your team members.

This week, we're looking at how you can easily see whether or not your messages are being read - and what to do about it if your team isn't seeing the information they need.

First things first, find the message you want to know more about.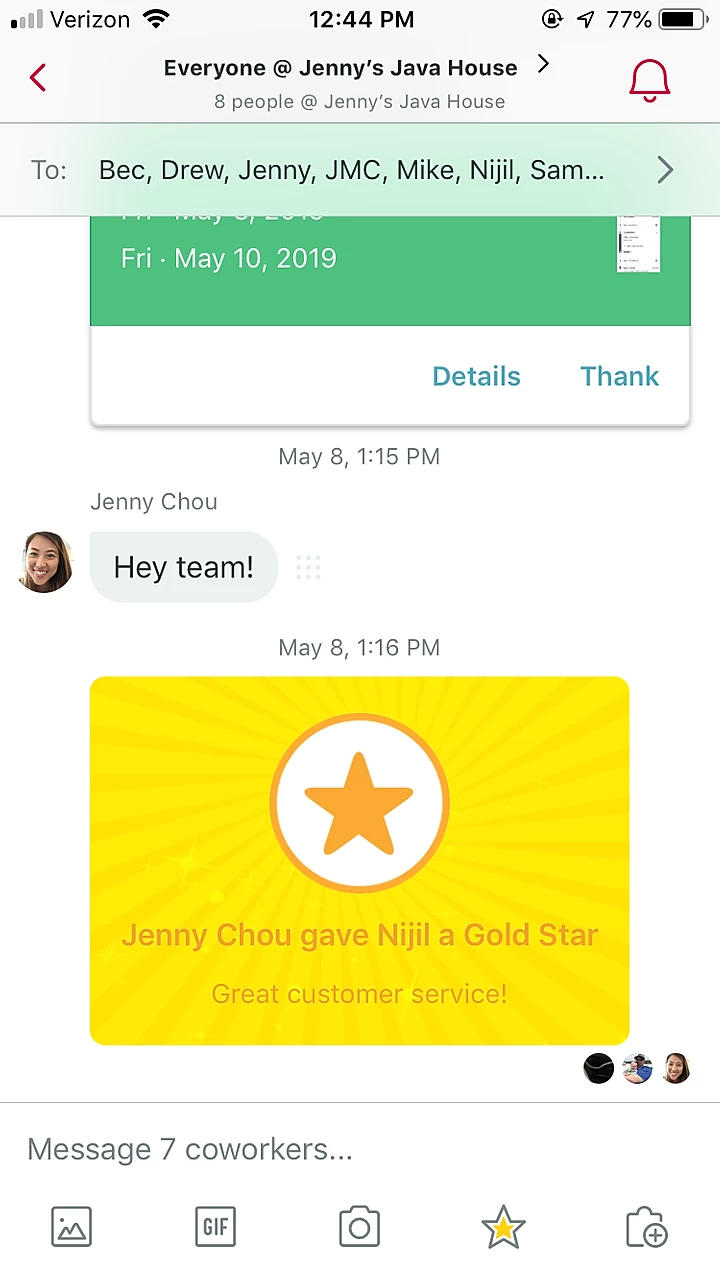 Then, you can get all the information you need in three easy steps:

1. Tap on the cluster of nine dots next to a message to open your options for that particular message. The first screen you'll see will show you a range of Reactions that you can tap on as a quick, easy response to the message - everything from 'Thanks' to 'Mic Drop' to 'Go Team'.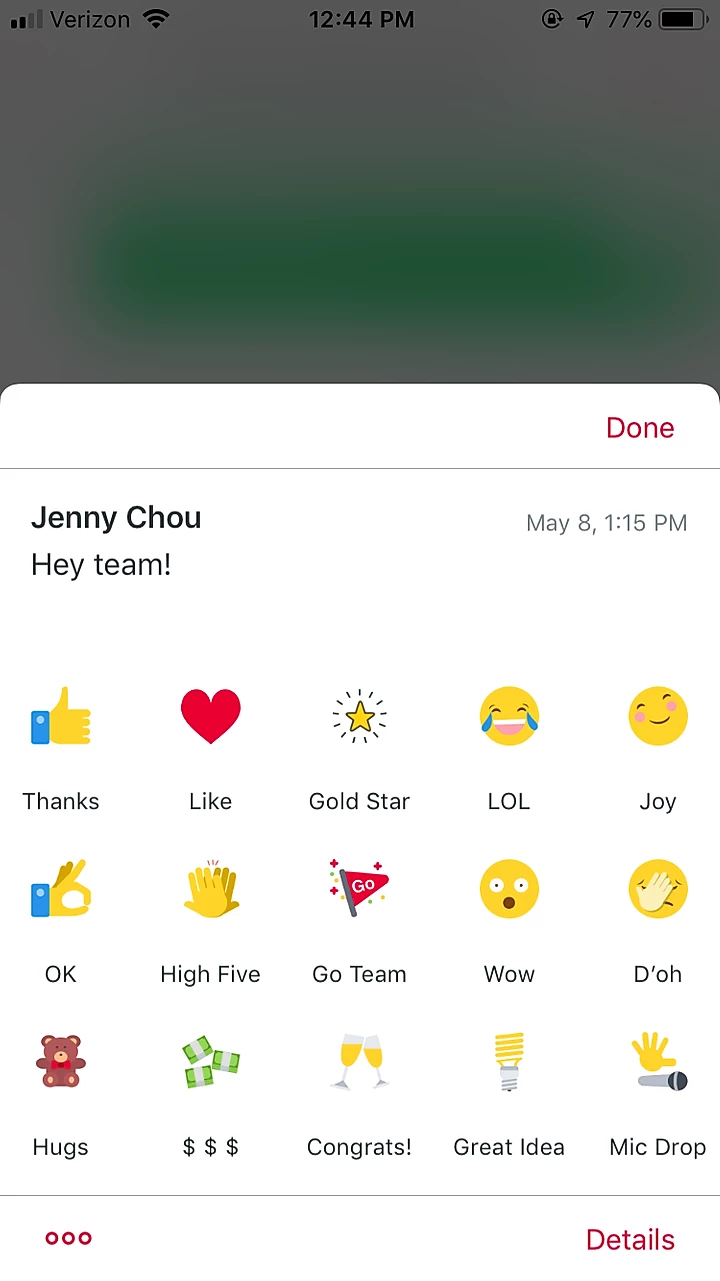 2. Open the 'Details' screen. An important note: access to the message Details screen varies slightly by device. iOS users tap "Details" at the bottom right of the Reactions Menu, while Android users tap the "info" icon at the top right of the Reactions Menu.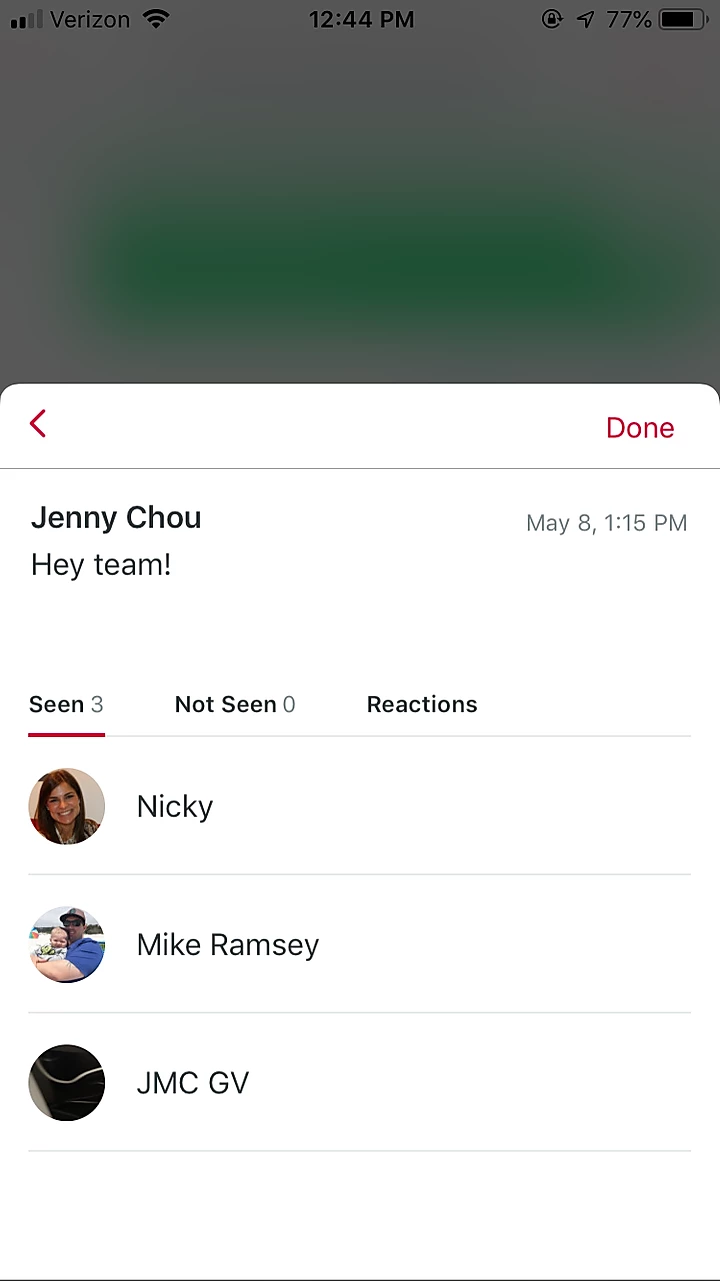 3. From this screen, you can see a three-column breakdown of who has seen the message, who has not, and any Reactions to your message.
Pro Tip: For those who haven't seen the message, you have the option to 'Remind' them, ensuring that important messages don't get missed.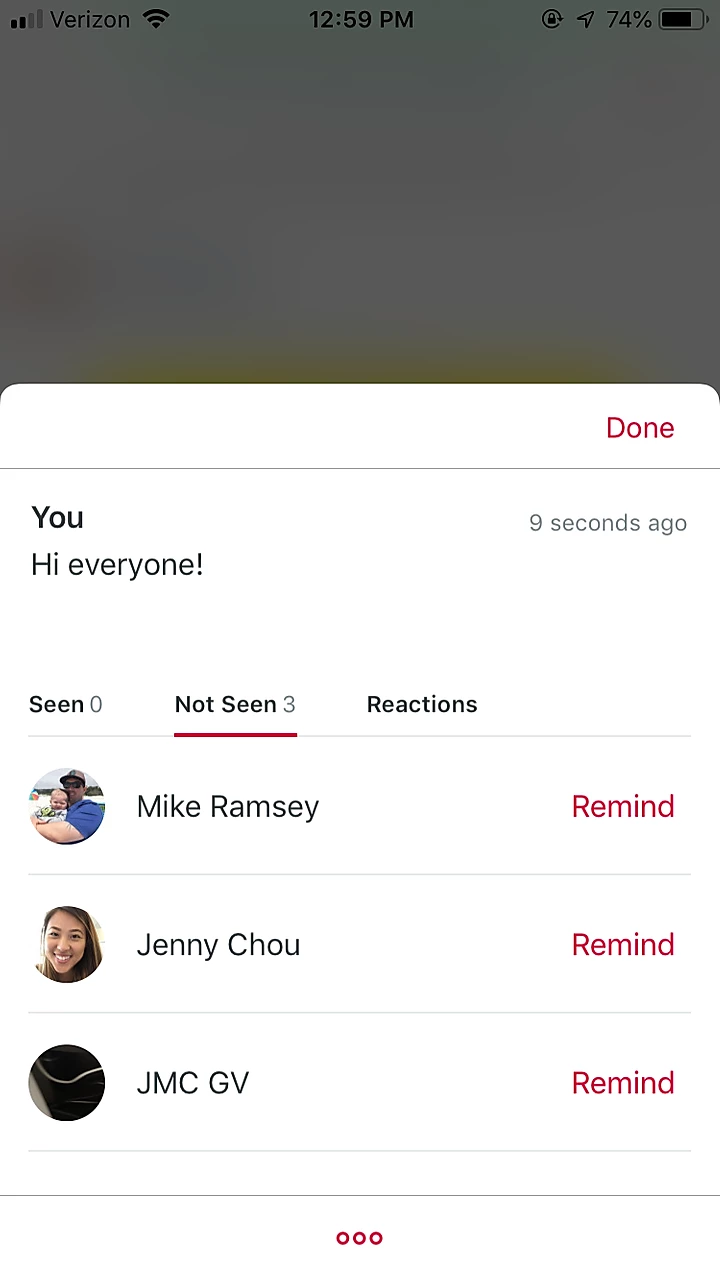 The ability to see who's up to date on messages as well as to remind those who aren't can be the critical difference between someone seeing a message about needing a shift covered or noting an emergency that's come up at one of your stores.

What would you like to learn about next week? Let us know on Twitter using #CrewTips!

READ MORE :: In case you missed last week's post and wanted to share it with your team, check it out here: How do I add birthdays to Crew?