Crew update brings UltiPro and Ximble integrations and more
by Adam Lickel, on August 28, 2019
It's an exciting day: Crew v7.3 is here, bringing with it several features and integrations that users like you have requested, and are designed to help make your experience with Crew more fun and productive. To start using these enhancements, update your app to v7.3 in the Apple Store or on Google Play.

TODAY'S NEW FEATURES:
Gold Star Leaderboard — Admin Filter. Now you can filter the Gold Star leaderboard to see only Gold Stars awarded by your organization's Admin. Learn more about Gold Stars and fun ways to use them from Crew Tips.

* Note: While this filtering capability has been available for Crew users on iOS, Crew users on Android can now access it as well.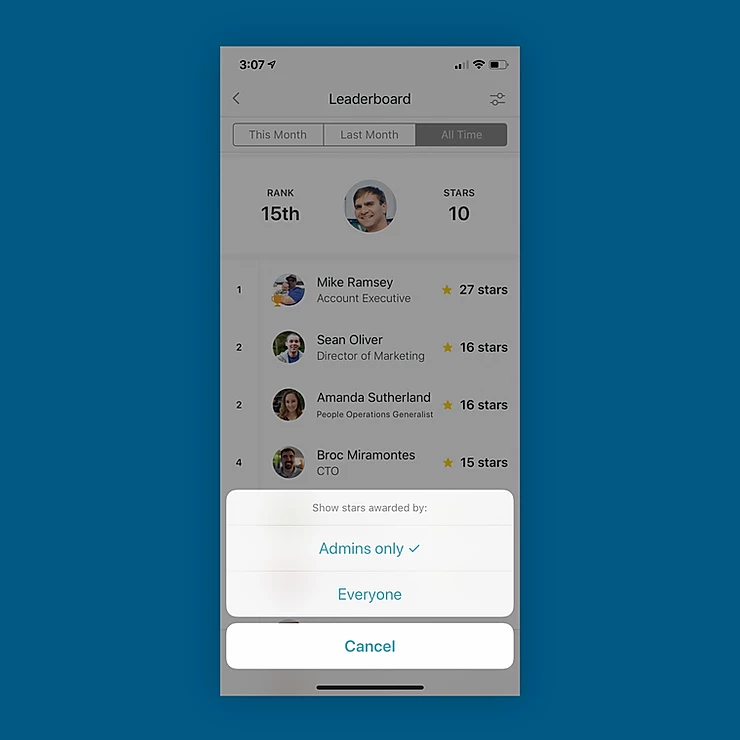 TODAY'S NEW INTEGRATIONS:
UltiPro. Integrate with UltiPro for rostering to make sure your team on Crew is always accurate and up-to-date with the current employees.

Ximble. Integrate with Ximble for rostering and scheduling to make sure your employee roster and shift schedule is always up to date in Crew.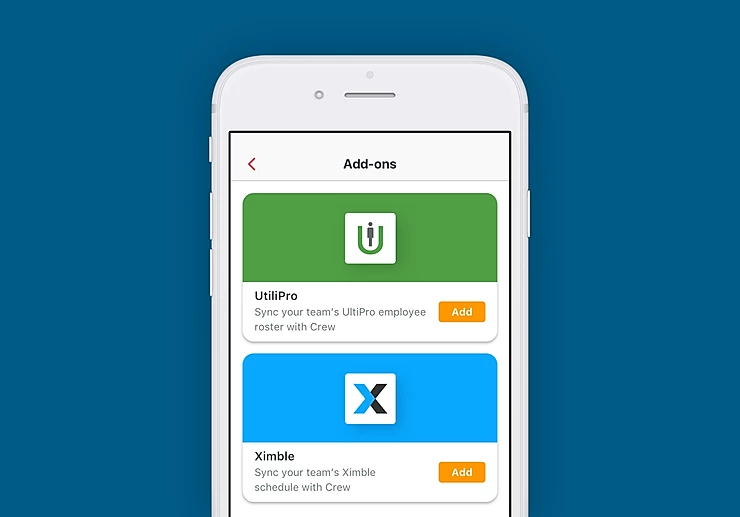 This release also fixes numerous bugs reported by users like you. If you find anything that looks off, let us know at bugs@crewapp.com.

Be sure to update your app to v7.3 in the Apple Store or on Google Play to enjoy these latest improvements, and stay tuned for more enhancements to our solutions in the months to come.

These updates are available starting now to some users and will be rolling out to all users over the coming week or two, so keep an eye out. In the meantime, follow along for what we're up to on Twitter and Facebook!