Three ways to make performance reviews even more impactful
by Nicky Budd-Thanos, on August 19, 2020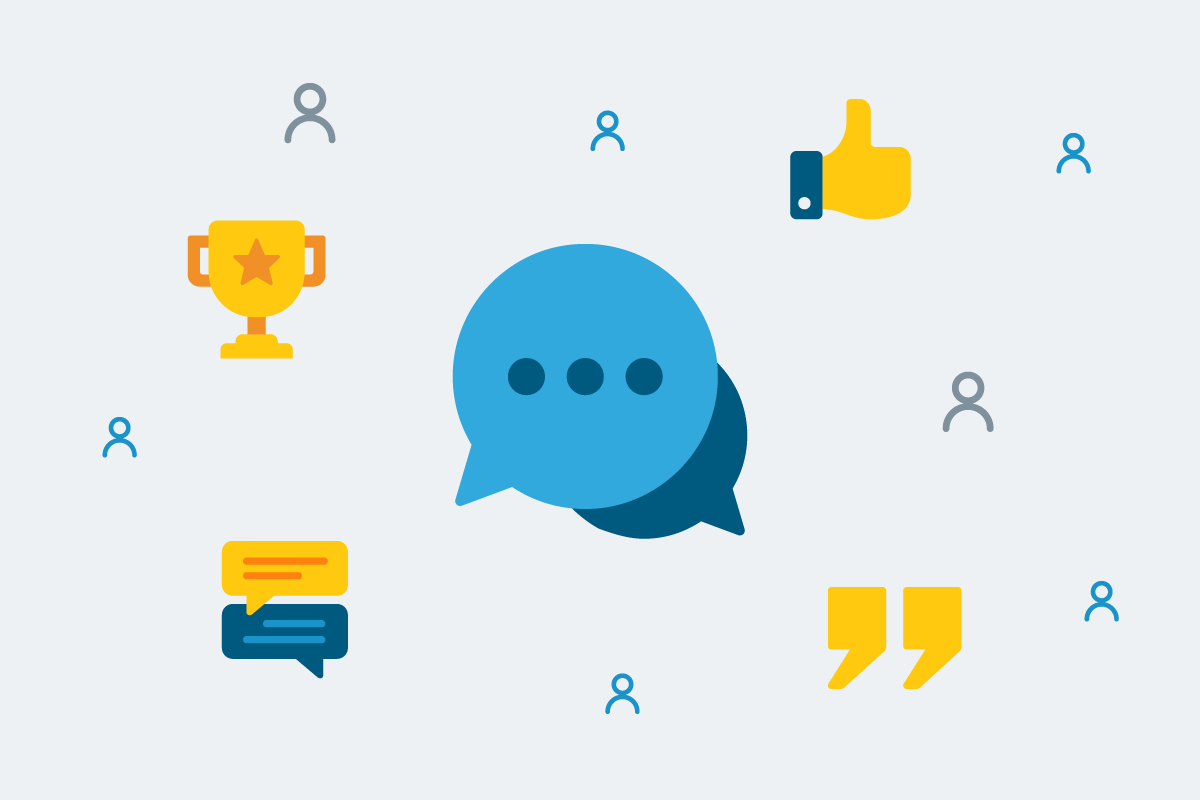 Recently, the Workforce Institute shared another podcast in their series on Being Present: A Practical Guide for Transforming the Employee Experience of Your Frontline Workforce, between the WFI and Sharlyn Lauby, a WFI board member, author, speaker and HR expert. Sharlyn is also the President of ITM Group Inc, a training and HR firm that helps companies manage their talent, and is behind the HR Bartender blog. Sharlyn's chapter in the book, Performance Management: The Art of Giving Managers and Employees the Tools to be Successful, focuses on how performance management influences business outcomes and, even more importantly, what leaders can and should do to get performance management right in their own organizations.
While performance reviews are only one component in the greater role of performance management in an organization, we found great takeaways from Sharlyn's insights on how to make performance reviews more impactful. Read on for three pieces of advice to take with you on your next round of performance reviews:
Performance reviews don't have to be terrible
Sharlyn talks about how both managers and employees have come to view the performance review as a quarterly or twice-yearly process to dread, rather than as the tool it should be to identify areas of growth.

She believes this is because both managers and employees tend to spend more time in a performance review talking about the past, rather than the future goals for employees, on how they'd like to see their role evolve and how to get there.


When anything comes up with your employees, address it right away
Another point that Sharlyn made during the conversation with Joyce Maroney was that nothing during a performance review should be a surprise to either the manager or the employee.

Ensuring that there is transparent, two-way dialogue between employees and their managers will allow for trouble-shooting and improving performance in small ways regularly, rather than confronting many issues in the performance review process. Sharlyn suggests making small changes to existing processes - such as sending out consistent pulse surveys or having employees complete self-assessments - to keep performance-related conversations focused on the future.


Performance reviews are even more important during COVID-19
As essential workers are putting themselves and their families at risk to be present and do their job, it's an incredibly important time to make an extra effort to say thank you for their efforts and hard work.

More than ever before, managers need to let employees know when they're performing well and how their work is valued and noticed - research shows that a culture built around recognition

has a huge impact on a company's bottom line. Similarly, it's an important time to let employees know how the company is performing. Transparency, honesty and accountability go an incredibly long way at any time, but especially during times of crisis.
What are your team's best practices for performance management and reviews? Let us know on Twitter!
To hear more from Sharlyn Lauby on her philosophy on performance management and why technology will play a critical role in modernizing this area of business, tune in to this podcast from the Workforce Institute.