Announcing Crew Enterprise + New Series C Funding
by Daniel Leffel, on December 19, 2018
Today we're excited to announce a milestone in Crew's business, the launch of Crew Enterprise. Crew Enterprise is a new product aimed at bringing the benefits of Crew's app to large, multi-location businesses with thousands of employees. To help us go after this enterprise opportunity, we've raised an additional $35 million in Series C funding from DAG Ventures, Tenaya Capital, and our existing investors Greylock Partners, Sequoia Capital, Harrison Metal Capital and Aspect Ventures.

Crew's mission is to create more economic opportunity for front-line workers. Broc and I founded Crew under the belief that empowering front-line workers with technology will help them be more successful in their jobs and lead to better business results. When we started three years ago, we couldn't believe that the state-of-the-art communication for front-line workers was flyers taped to bulletin boards in the employee break room: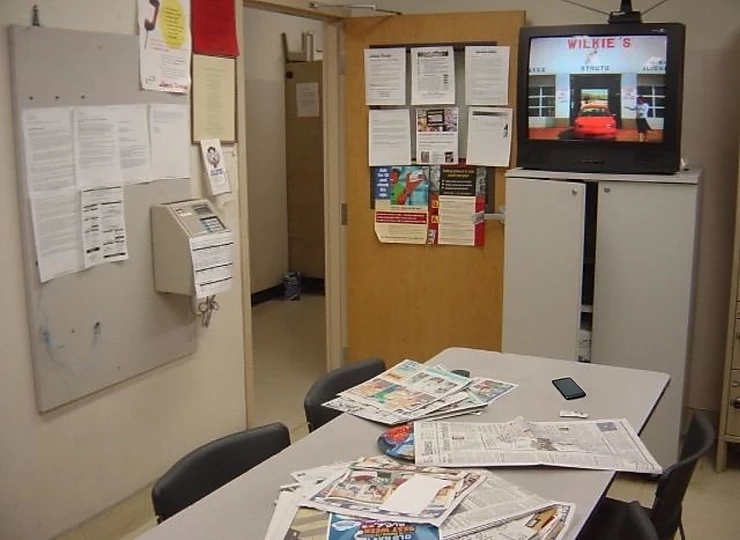 Since then, we've conducted over 50,000 customer feedback conversations in order to build a modern mobile app with the front-line employee in mind. Crew helps managers create shared understanding so that everyone understands what they need to be successful at work today. Through Crew's central chat interface, the whole team is empowered to solve problems. At the tips of their fingers, they have the ability to do everything from reaching out to a manager for help to seeking cover for a shift to sharing praise with other team members. Crew becomes the central nervous system for the businesses that use it.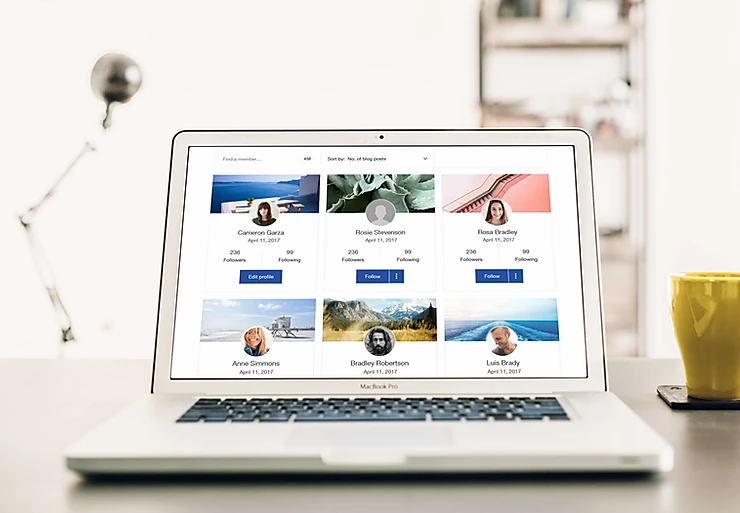 And it's working. In just three years, Crew has grown to over 25,000 organizations, who communicate over 25 million times a week. Crew is so useful to employees that 55%+ use Crew on any given day, opening the app on average 6 times per day. Our survey shows that 63% of leaders who use Crew report fewer missed shifts and 70% see increased motivation on their team. Crew is generating time savings of 4 or more hours per week for 93% of surveyed managers. We've helped businesses such as Domino's Pizza franchisee RPM Pizza increase on-time deliveries by 23% and KFC to achieve its 95 second speed-of-service goals. If you use Crew on the front line yourself, THANK YOU for helping us grow.

As Crew has grown, we've organically attracted larger customers. Crew serves businesses of all kinds and sizes, from proud independent businesses to some of the largest ones on the planet. In fact, every one of the top 100 retail/restaurant businesses in the US has employees using Crew. We also have many large enterprise users in the hospitality industry, manufacturing, transportation, emergency first responders, and others. So about a year ago, we began discussing how we could serve the needs of leadership above the front line and make Crew work for users at corporate headquarters. Our solution: Crew Enterprise.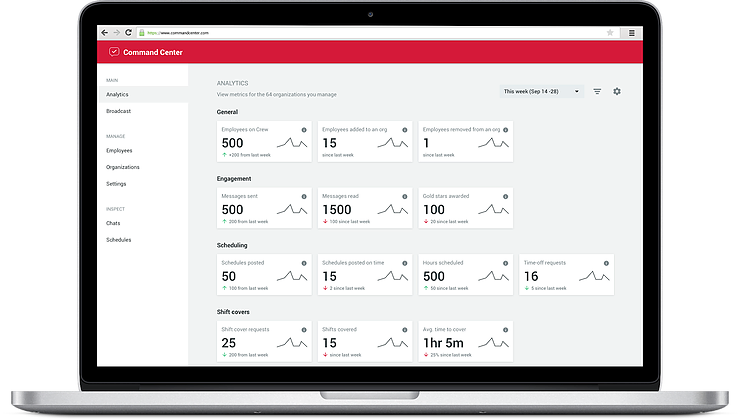 Introducing Crew Enterprise. Crew Enterprise creates an entirely new way to engage and manage a huge distributed workforce. It enables your leaders in the field and back at your headquarters to have direct communication to front-line workers. With employees checking Crew multiple times per day, your internal departments can reliably communicate important details on anything from specials/promotions to important operational changes. Crew Enterprise integrates directly into your corporate systems, helping you to extend them to all your employees without having to replace the systems that are working well today. Crew also gives leadership real-time visibility as to what's happening across the enterprise. Crew surfaces understaffed shifts to leadership, allowing corrective action in advance. With Crew Enterprise's compliance monitoring features, you'll be empowering your middle managers to optimize their labor usage while keeping risk down. Best of all, you'll enable ideas to bubble up from the people who directly interact with customers.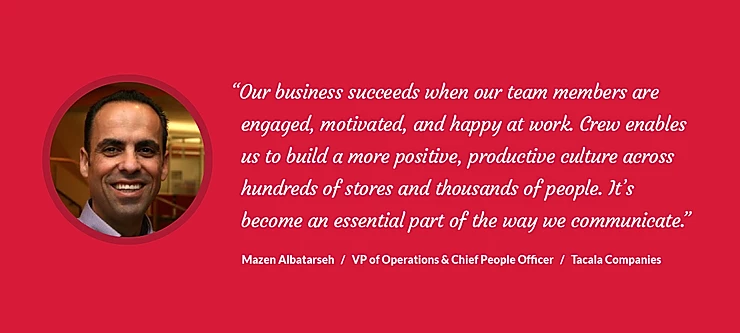 What's Next for Crew
With the launch of Crew Enterprise and $35M in new funding from DAG, Tenaya, Sequoia, Greylock, Harrison Metal, and Aspect, we're excited to put the new capital to work, improving both the Crew App and Crew Enterprise. Our approach will continue to be focused on listening carefully to our customers. You've got a really great vision for the future of working on the front line and we're excited to partner with you. If you have thoughts on how Crew can improve operations in your business, we'd love to hear from you. And if you're passionate about what we're working on, we'd love to hear from you — we're hiring!

Blog Photo by Jeffrey Hamilton on UnsplashUnsplash