Crew update brings improvements for HR leaders with DocuSign integration & more
by Adam Proschek, on September 16, 2020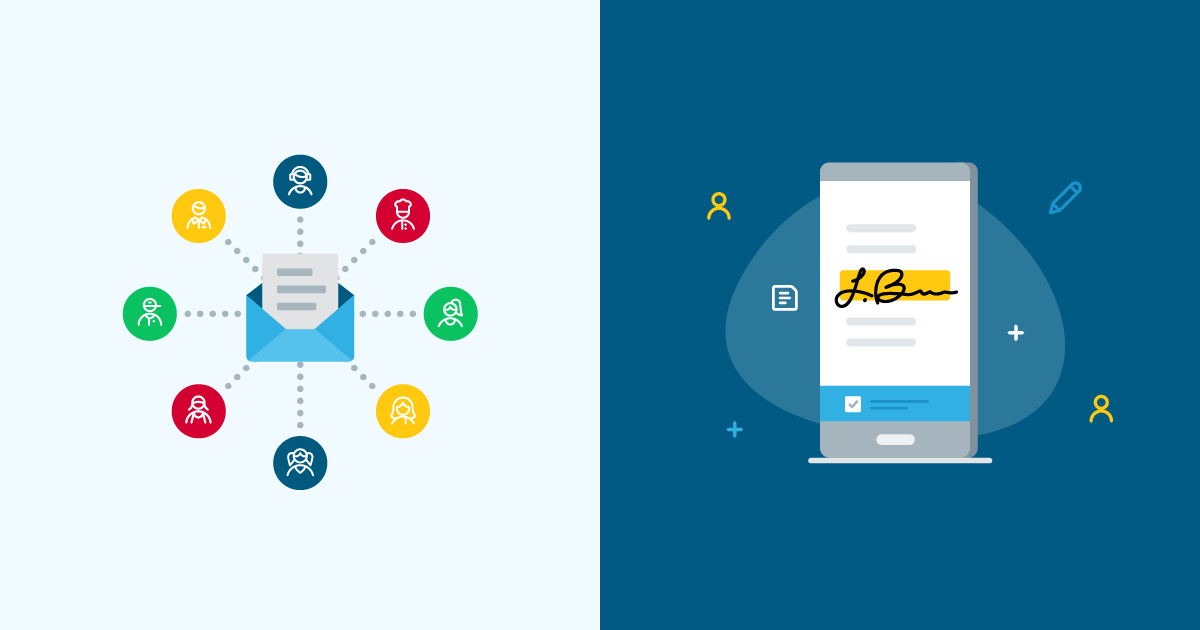 This month brings a number of new updates to Crew, for users of the standard Crew app as well as our Enterprise product. These new features are designed to give you even more streamlined and effective communication with your frontline, as well as more options for customization and truly making the app your own. Read on for the latest from Crew:
Updates to the Enterprise version of Crew
Crew Email
Create unique email addresses for employees and send important emails through Crew. For example, HQ can easily provision frontline employees with email addresses to ensure that important documents related to onboarding, open enrollment and more are easily accessible.


Document Signature Integration (DocuSign & HelloSign)
Get documents signed electronically by sending them to employees via Crew Email.
Custom Workflow Integrations
Integrate 3rd-party software seamlessly into Crew, with custom alerts and notifications.


Updates to Crew App
iOS 14 Updates
These updates keep our Mac, iPad, iPhone and Watch software up-to-date with the latest Apple OS release. We've incorporated Apple's new design elements into Crew's software, allowing you to take full advantage of new capabilities. To check these features out, ensure you download updated software with Apple's Big Sur release.

On iPad and Mac, you'll see a new 3-column view with additional functionality, including exposed add-ons and pinned conversations. The app will also use the system's accent color. The iPhone will reflect updated widgets with a more modern design.
To see Crew's Enterprise features in more detail and understand how they can help you keep your frontline teams informed during COVID-19 and beyond, check out our product webinar series 'Mastering Crew Enterprise'. So far, we've covered Urgent Frontline Communications, Building a Recognition Culture, and 4 Strategies to Stress-Free Open Enrollment.
Update your app and encourage your employees to update theirs in the Apple Store or on Google Play to access these latest improvements, and stay tuned for more enhancements to our solutions in the months to come.