Crew launches Task Management, guaranteeing frontline execution
by Broc Miramontes, on March 30, 2021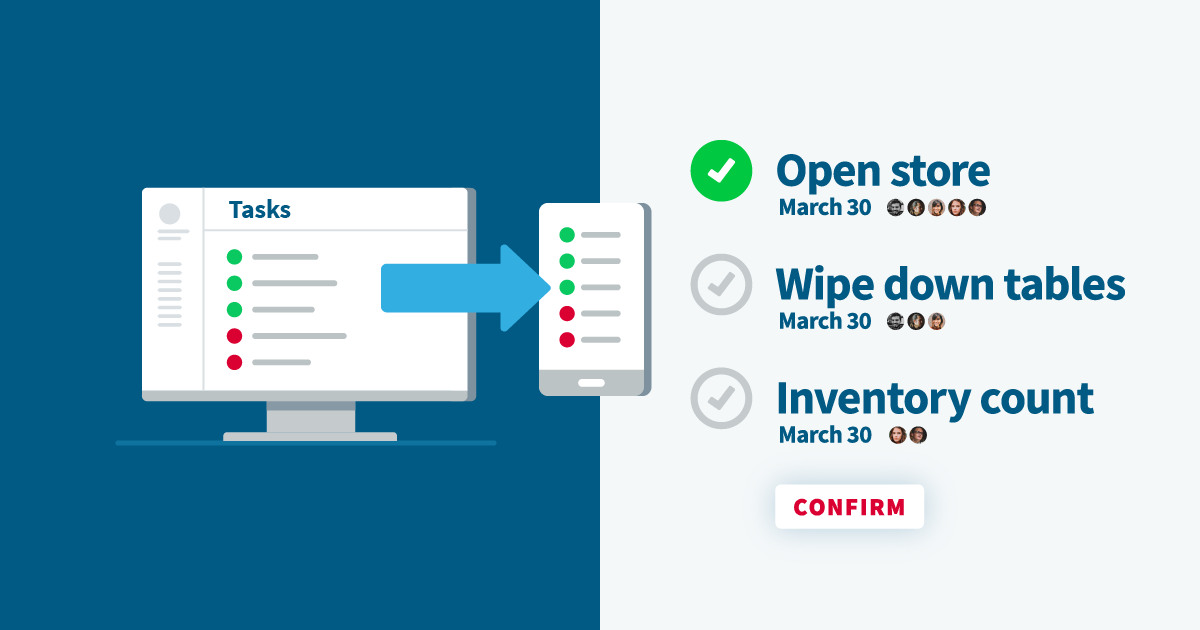 This month brings a big and exciting update to Crew: a new Task Management platform, designed to make it easier than ever for organizations to ensure smooth communication and consistent execution across their entire workforce.
This new platform extends Crew's core capabilities of streamlined communication and easy scheduling, adding the ability to manage complex execution at scale. The unveiling of Task Management unifies all three of these critical capabilities into a single hub, giving managers and above-store leadership unparalleled visibility into operations.
Leaders can now easily manage and assign tasks to specific locations, shifts and roles by adding them right inline with existing communication streams and other critical workflows.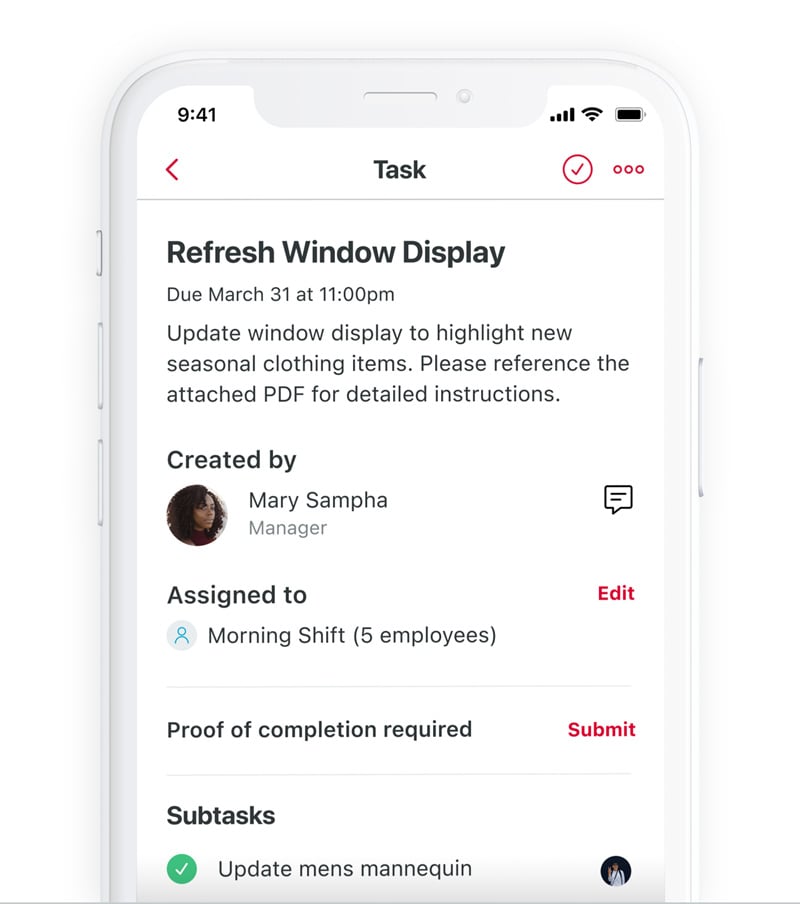 Managers will not only be able to ask for written and/or photographic validation that a task has been completed, but will also be able to pull rich reporting to understand how standards are being adhered to, where there may be issues with task completion and ultimately, ensure excellent execution across the organization.

To see Task Management in action and learn more, register for our What's New with Crew webinar on Thursday, April 8th at 10 am PT / 1 pm ET.
Don't forget to update your app and encourage your employees to update theirs in the Apple Store or on Google Play to access these latest improvements, and stay tuned for more enhancements to our solutions in the months to come.