Crew Email integrates with e-signature tools to streamline HR
by Nicky Budd-Thanos, on October 20, 2020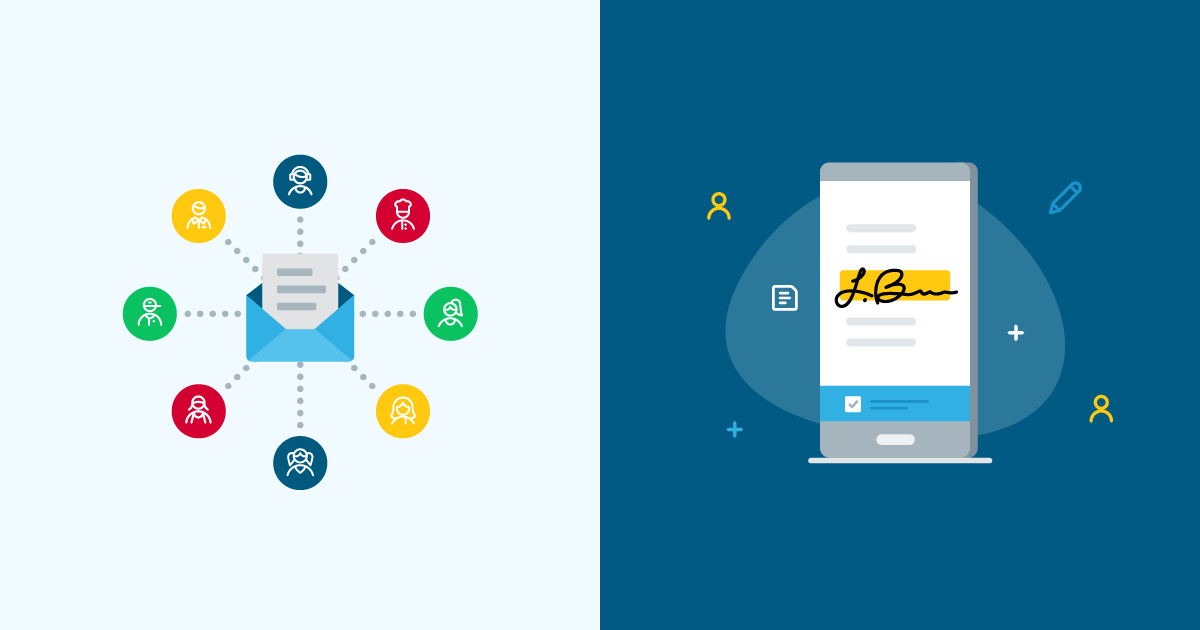 Did you know that, despite email being the most popular channel for internal communications, 83% of frontline workers do not have access to a corporate email address? During our recent What's New with Crew: October 2020 webinar, we did a deep dive on Crew Email, a new feature on our Enterprise product that gives a unique email address to any of your employees through Crew. With Crew Email, team members have one single place to receive - and respond to - all important and timely information.
Relying on paper-based or in-person processes with a distributed frontline workforce can be difficult and burdensome. A key feature of Crew Email is its ability to integrate with any e-signature tool - including DocuSign, HelloSign and Adobe Sign. With this seamless integration, you and your team can directly share documents and get them signed electronically - key during COVID-19 - while cutting down on time-consuming analog processes. Meanwhile, employees stay in the loop, receiving both the signature request and the signed version for their records.
Last week, we talked about three ways that Crew Email ensures smoother operations for your team, one of which was 'killing the cascade'. Your managers' time is one of the most valuable resources in the company - make sure that the tools you're giving them reduce redundant processes and free up their time to focus on more important issues.
To stay on top of deadlines, you can also rely on the ability to remind team members to revisit documents that they need to review and sign, ensuring that critical deadlines don't pass without the proper actions taken.
To see a live demo of how this functionality works in Crew and learn about other new features on Crew's Enterprise product, check out our What's New with Crew: October 2020 webinar replay and share with your team.