5 keys to successful seasonal staffing during COVID-19
by Sean Oliver, on November 17, 2020
Originally published November 2019.
Believe it or not, it's that time of year again. The holidays may look very different this year in the wake of COVID-19, but many indications suggest that people are still planning to shop and celebrate this season: one study found that consumer spending is anticipated to be largely on par with that of 2019.
However, this year upended expectations and operations for retail organizations - in the words of Craig Rowley, of Korn Ferry consulting firm said, "[Many] laid off employees who didn't come back when stores reopened. Hiring managers will need to be creative to attract seasonal workers".
With all of these variables in mind, here are our top strategies to help you navigate hiring and retaining staff during this unique holiday season.

1. Train continuously and intentionally.
One of the big challenges of the holiday season is the need to get new folks hired and up to speed quickly, an obstacle further complicated by COVID-19. New roles have emerged from ever-evolving health guidelines as well as big changes in consumer behavior.
According to new research from Deloitte, over 50% of holiday shoppers report anxiety about in-store shopping and dining; 73% of consumers will rely on delivery, while 27% will look to curbside pickup - more than double the number from last year. To adapt, businesses must shift from a face-to-face model of customer service and instead implement roles that deliver contactless service. Energy and training on in-store roles should instead be shifted to consider roles in e-commerce, fulfillment, logistics and more.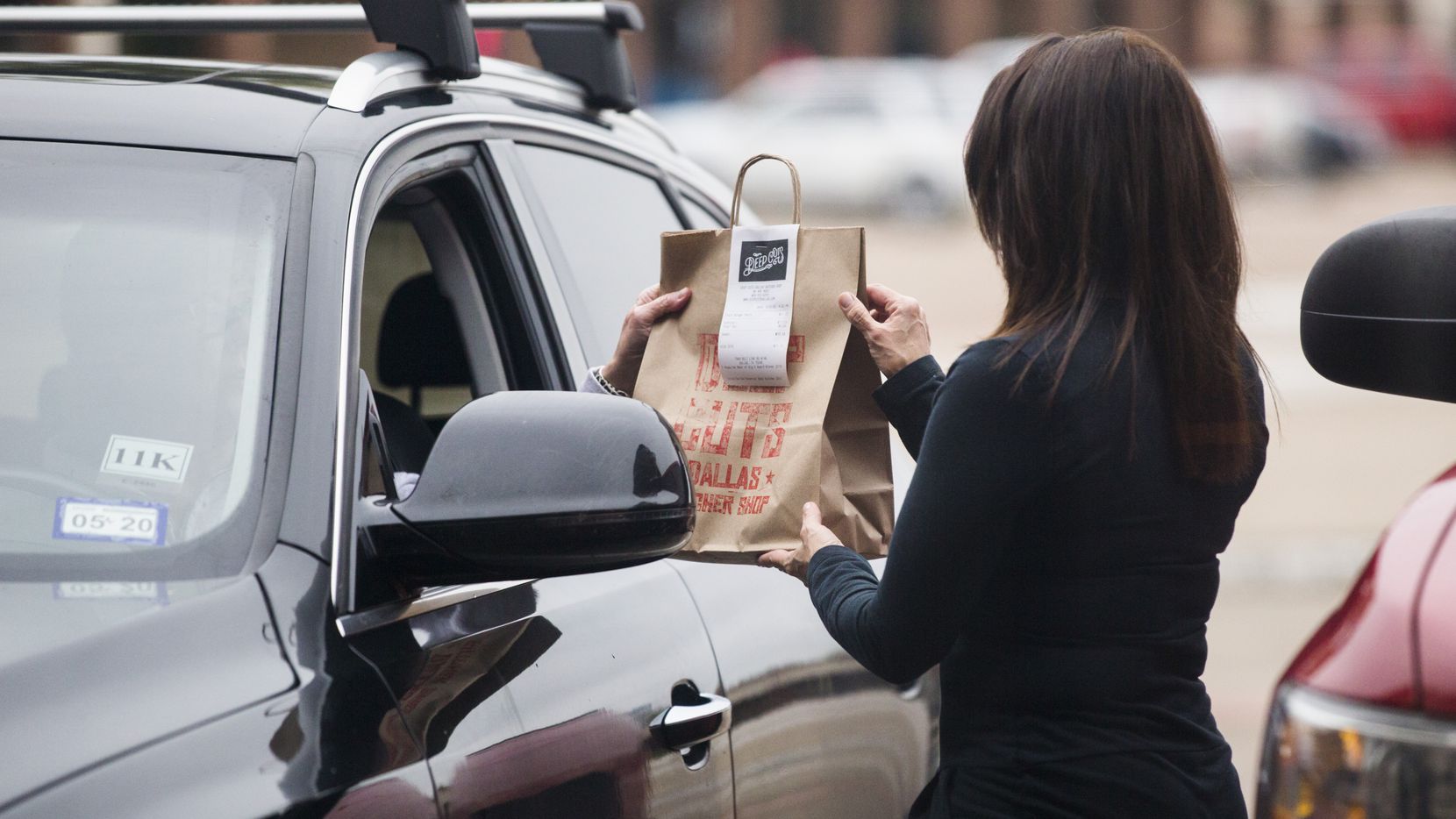 With a powerful communications tool (like the Crew app) in each worker's pocket, you can offer continual opportunities for team members to grow their skill set, even if their role no longer involves traditional customer service. Great managers regularly share quick tip videos, procedure reviews, safety practices, employee handbooks, task reminders, and seasonal promotion details in order to help both new and experienced staff constantly up their game.

2. Streamline scheduling and shift coverage .
Research has found that 83% of young workers would be more likely to stay in their current job if they had more control over their work schedules (something that's especially tough during the holidays). Crew helps with this by giving you an easy way to keep up with employees' availability, share schedules with everyone at one time, and post requests for shift covers or internal transfers.
With Crew Enterprise, your team can also have access to cross-unit shift coverage, a feature that enables open shifts to appear across multiple organizations so that employees in different locations can seamlessly access and claim available shifts. With 47% of retailers reporting 'trouble hiring workers for the holiday season', the need to maximize value from the employees you do have is more important than ever.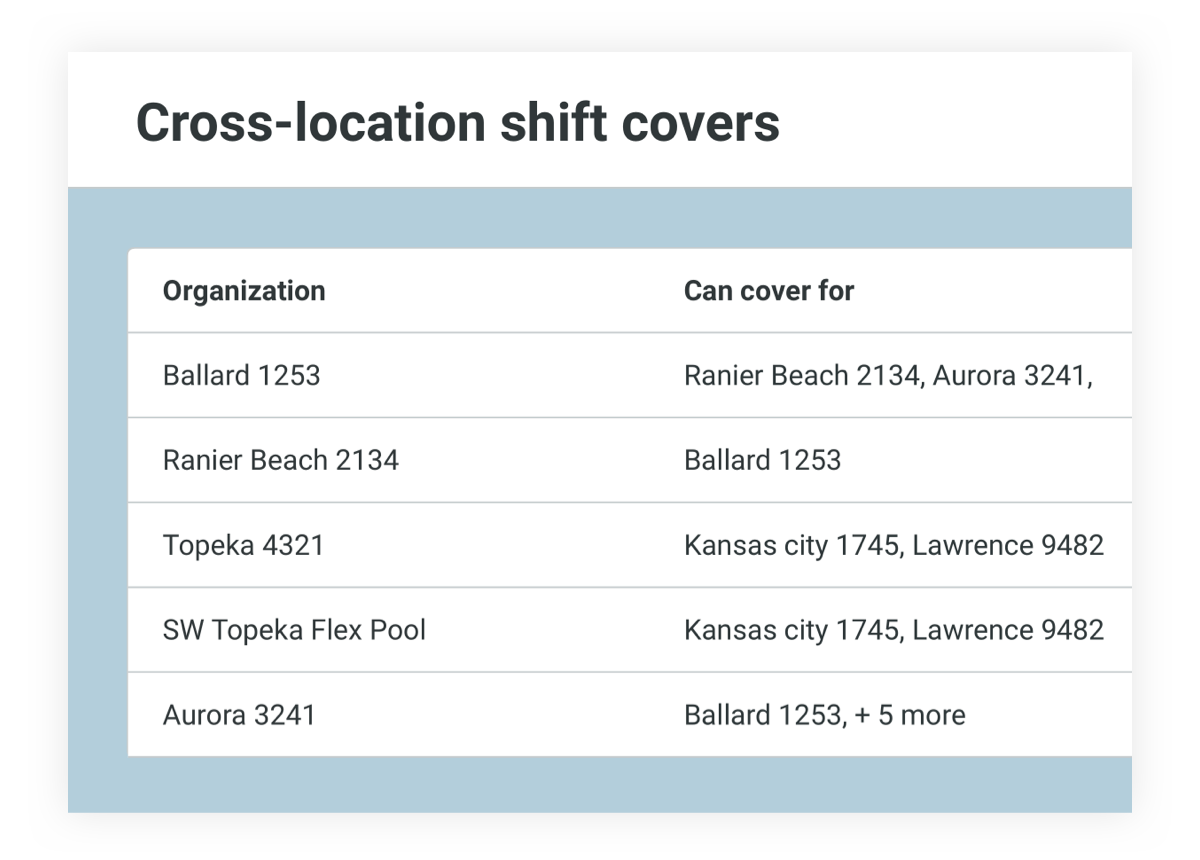 3. Foster connections at all levels of the organization.
No one enjoys working at a company full of isolated silos, particularly without the option to cultivate culture in-person, so it's critical for staff to feel connected from day one. Offer easy ways to stay in touch with the broader team — from other new hires, experienced year-round workers, managers, peers at different locations, all the way to district leaders and corporate support staff.
At Photogenic, a provider of photography services at more than 40 of the top tourist destinations across the United States, seasonal employees feel informed, connected and upbeat at work, which translates into greater satisfaction and 33% higher retention.

4. Demonstrate the greater meaning behind seasonal work.
The best way to do this is by communicating clearly and openly with your frontline. When you share specific goals with the team and publicly highlight work that contributes to the organization's mission, you'll drive awareness and discussion around why performance matters.
Making a proactive effort to reinforce company culture and values - as well as the impact of the work your team members are making on your customers and their families - also helps all staff feel more aligned and committed to the organization's purpose.
5. Cultivate a culture of recognition to show you notice - and care.
No matter how busy or hectic things get, it's important to find a few minutes each day to actively participate in team conversations. This will show frontline workers they can always get answers, share ideas, voice concerns, and enjoy the support of co-workers - especially during such uncertain and worrisome times.
You can use a digital workforce platform as a channel to welcome new team members, celebrate birthdays, and even promote career development opportunities. For example, United PF, Planet Fitness' largest franchisee, uses Crew to cultivate camaraderie and improve their retention by demonstrating to each employee that they are a critical piece of the puzzle.
----
We'd love to hear about other communications strategies you and your team are using to prepare for the 2020 holiday season - please share your stories with us on Twitter. And if you're interested in learning about how Crew can help you navigate the holiday season and beyond with your frontline team, schedule a demo with us today!
Image from BizJournals.